Welcome to Week 21!
Thank you for reading our newsletter!
MLK Day - No School
Monday, January 16 is a holiday in observance of Martin Luther King Jr. Day, and the school is closed. We are looking forward to seeing everyone again on Tuesday, January 17, 2023. Enjoy your long weekend!
Report Card Day and Awards
Tuesday - January 17 is the 2nd 9 weeks Report Card Day. Awards ceremonies in grades 3-5 will be held as follows:
8:30 AM - Grade 3
9:10 AM - Grade 4
9:50 AM - Grade 5
Homeroom teachers sent home an invite if your child is receiving an award. Students who earned straight As will enjoy lunch at Golden Corral with the Principal.
Individual APTT Meetings
It is time for our individual Academic Parent Teacher Team Meetings! Parents - be on the lookout for an invite from your child's teacher. These important meetings are held throughout the next few weeks to review your child's progress in class. Individual state assessment reports will be shared. We hope you get to attend!

District Science Fair
The District Science Fair will take place on Friday, January 20. 5th grade students who advanced from the school Science Fair will be representing North Elementary School. Viewing and awards are held from 5:30 to 8:00 PM at Osceola Middle School.
Library Overdue Letters
Library overdue letters were sent home with students this week. Please help your child look for their missing books and return them to school.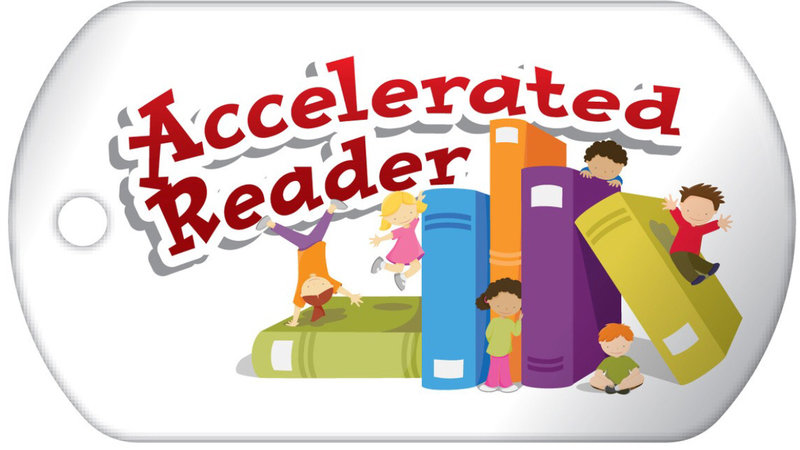 AR Star Readers
Let's keep reading, Tigers! Our 3rd 9 week's AR goals are as follows:
KG: Promotion Ready (all letters, sounds, and sight words)
1st Grade: 7 points
2nd-5th Grade: 11 points
Menu for the Week
Grades K-5
| | |
| --- | --- |
| Monday | No School |
| Tuesday | Taco / Yogurt |
| Wednesday | Chicken Alfredo / yogurt / pinwheels |
| Thursday | BBQ pork on Bun / chicken nuggets |
| Friday | Pizza / Mac & cheese |
VPK
| | |
| --- | --- |
| Monday | No School |
| Tuesday | Taco |
| Wednesday | Chicken Alfredo |
| Thursday | Chicken nuggets |
| Friday | Pizza |
2022-2023 Yearbooks
2022-2023 yearbooks are now available to order! Orders have to be placed online at https://strawbridge.fotomerchanthv.com/search/YB26733. Pre-Order price is $25 , and ordering deadline is April 14, 2023. Specialized pages can be added for cash or check only (not an online option). Full page ad - $75, 1/2 page ad - $40. Flyers with order forms will be sent home this week.
Celebrate Literacy Week
January 23-27 is Celebrate Literacy Week. Check out our daily themes and become part of our wave of reading!
Jump Rope for Heart
Jump Rope for Heart will be held on Friday - February 17. Here is a link to a parent letter explaining the event and how students can participate. This information is also shared on Class DOJO.
Community Connection
Upcoming Dates
01/16 Martin Luther King Jr. Day - No School
01/17

Report Card Day and Awards
01/17 School Board Meeting 6 PM
01/20

District Science Fair Viewing and Awards - OMS 6 :30 PM
01/23

Celebrate Literacy Week Starts
01/30

100 Days of Kindergarten
02/09

4th Grade to St. Augustine
02/14

School Board Meeting 6 PM
02/20

Presidents Day - No School
02/17 Early Release Day
02/17

Jump Rope for Heart Event
More events can be found at http://nes.okee.k12.fl.us/events
SAC Meetings Update
Thank you to everyone who attended our January SAC meeting. Our next meeting is scheduled for March 9.
Family Resources
School Safety
All students have access to the Fortify FL reporting app on their Chromebooks. Fortify FL posters posted around campus to remind students they can report suspicious activity at any time using the app.
Let's make it a great week!
Sincerely,
Dr. Tuuli Robinson
Principal of North Elementary School